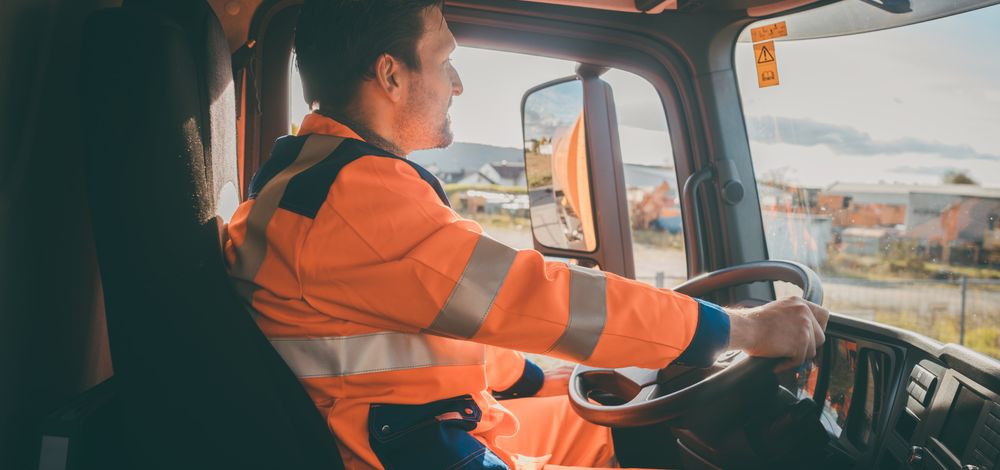 Addressing the Rising Fatalities Associated with Solid Waste Vehicles
The most recent data released by the Solid Waste Association of North America (SWANA) showed that fatalities in the solid waste industry increased dramatically in 2022. SWANA found that those working in the industry experience some of the highest numbers of fatalities among North American laborers. The two most common causes of these fatalities are: one, being struck by one's own vehicle and two, single vehicle collisions involving a waste collection vehicle.
It's not only industry workers who are in danger from these vehicles. SWANA also reports that at least 83 members of the public were killed in a solid waste vehicle-related incident, most often drivers or passengers in vehicles struck by a waste vehicle, followed by pedestrians, motorcyclists, and bicyclists.
Safety Concerns on the Road
Although there has been little research into the safety issues surrounding waste collection vehicles, it's easy to imagine what challenges drivers of these vehicles face. Like any large vehicle, waste collection trucks have large blind spots on all sides. For drivers, it's difficult to identify vehicles, cyclists and pedestrians in these blind spots, increasing chances of collision.
Another universal challenge that these drivers face is that of distracted driving, both on the part of waste collection drivers as well as other passenger vehicles. According to John Haudenshield, former Safety Director at the National Waste & Recycling Association, "Sometimes the driver who rear-ends a truck does so because he is on the phone, not paying attention and not expecting the truck [in front] to stop." Haudenshield also notes that the size disparity between waste management vehicles and passenger cars means that, "…typically the truck is alright, (but) the third-party vehicle doesn't fare so well. A lot of times there's injury or even a fatality in these situations."
Transform Don't Trash NYC, a coalition dedicated to transforming the commercial waste industry in New York City, has published a report examining the safety record of sanitation vehicles in the city. They found that between March 2016 and March 2018 the number of crashes involving sanitation vehicles doubled from the previous two-year period, with 67 collisions, leading to five fatalities. The report lists driver fatigue as a serious issue for drivers of sanitation vehicles, exacerbated by the need for overnight shifts and the pressure for drivers to finish long routes with hundreds of stops in a limited amount of time. It is also worth noting that these vehicles are often operating late at night or early in the morning when it is either dark or lighting is minimal. A later 2021 report studied the benefit of expanding the NYC Safe Fleet Transition Plan to include waste industry vehicles in order to improve driver vision, in particular forward visibility of vulnerable road users, through the use of technology. It seems likely that these issues would apply to drivers in large cities nationwide and not just New York.
Safety Solutions for Waste Management
There are several steps fleets can take to help protect both drivers and the public. Schedules can be adjusted to avoid too many overnight shifts per driver, and there are actionable ways to reduce distracted driving. Fleets can also help their drivers by equipping them with collision avoidance technology such as Mobileye 8 Connect™ and Mobileye Shield+™. Both these systems warn drivers when the vehicle into which they are installed:
Follows the vehicle ahead too closely

Is in danger of colliding with the vehicle ahead

Is in danger of colliding with a pedestrian or cyclist ahead

Makes an un-signaled deviation from its lane

Exceeds the speed limit

In addition, Mobileye Shield+ provides blind spot observation for larger vehicles: cameras scan the blind spots on either side of the vehicle, warning of potential collisions with pedestrians or cyclists.
Long, irregular hours, blind spots, impatient drivers – all of these factors combine to add extra pressure on waste collection vehicle drivers. Better management tools, policies, and technology can help relieve these drivers of some of their burden.
For more information on how collision avoidance systems can help protect fleet vehicles, contact a Mobileye representative here.