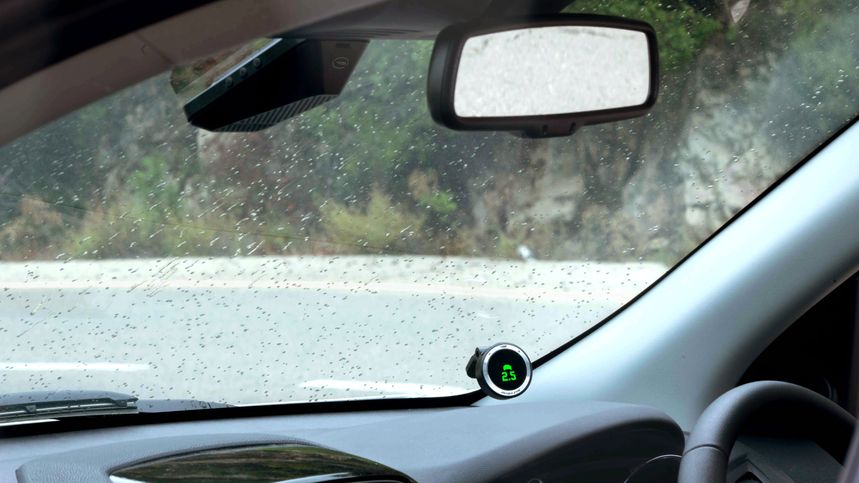 IIHS Study Shows Mobileye Aftermarket Collision Avoidance Systems Improve Driver Behavior
The Insurance Institute of Highway Safety (IIHS), working with Mobileye recently conducted a study of the Mobileye 6-series aftermarket collision avoidance system. During the study, vehicles belonging to 21 IIHS employees' were equipped with the Mobileye 6-series. Employees were divided among those working in urban and rural areas.
The Mobileye 6-series includes:
1. Forward collision warning to alert drivers before an impending collision with the vehicle in front of them.
2. Pedestrian and cyclist collision warning to alert drivers about an imminent collision with a pedestrian or cyclist ahead.
3. Headway monitoring to alert drivers when they are too close to the vehicle ahead.
4. Lane departure warning to warn drivers when they deviate from their lane without signaling.
5. Speed limit indicator to show drivers when they have exceeded the speed limit.
To establish the drivers' behavior baseline, the Mobileye systems operated in a stealth mode for four weeks during which they collected the warning data but did not alert the drivers. After activating the systems, the research continued for a treatment period of eight weeks, during which the systems were fully activated.
The IIHS results were overwhelmingly successful – the number of warnings issued by the system dropped anywhere from 30 to 70% and a 62% of drivers, self-testified that Mobileye helped improve their safety while driving.
As the study examined two types of drivers; in urban environment and rural, it interesting to see that these improvements were across the board. The rates for forward collision warnings decreased by 45% and 30% for rural and urban drivers, respectively, over the research period. Lane departures warnings dropped 54% (rural) and 70% (urban) between the two type of drivers, and the rates for headway monitoring decreased by 63% (rural) and 39% (urban). There was a 30% to 70% drop in forward collision, lane departure, and headway monitoring warnings over the course of the test period. These drops varied according to the type of warning and driving conditions – urban or rural.
These changes indicate reductions in rear-end crash risk, increases in drivers keeping safer distances from the vehicle ahead and increases in drivers' turn signal use before changing lanes.
It is also interesting to note the high acceptance rate among drivers who had experienced forward collision or lane departure warnings. In fact, 95% of all drivers wanted to keep the Mobileye system installed post study.
Download a summary of the study here, or you can download the full study, which includes details regarding methodology and analysis here.