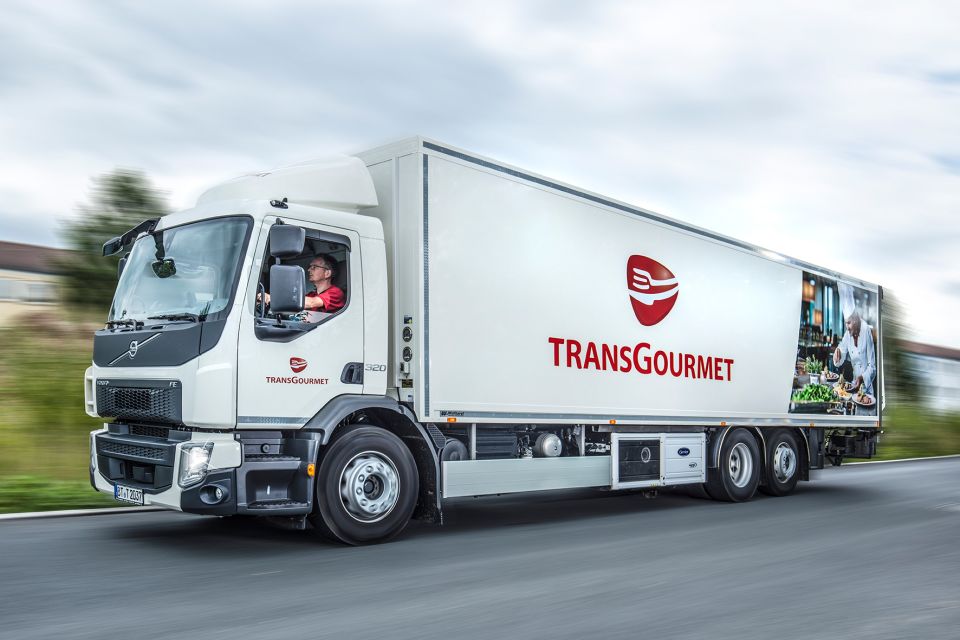 Transgourmet Chooses Mobileye in Germany
Following extensive market research, Transgourmet Germany has chosen Mobileye collision avoidance technology for its vehicle fleet.
The company's drivers travelled more than 29 million km in 2016 to supply 35,000 customers in the hotel, catering and food sectors. Driver's daily average of 195 km is mostly driven in urban areas where he faces high traffic volumes, crowded environments and unpredictable movements. Germany sets high standards for its trucks, from emissions to safety features, so Transgourmet has now fitted 300 of its 800 trucks with Mobileye technology, giving drivers visual and audio warnings to alert them in the critical seconds before a collision might take place.
 "We are highly committed to protecting our drivers and other road users," said Sven Sauerwein, Head of Logistics Services at Transgourmet, "and have invested heavily in accident prevention for more than 15 years from technical equipment for our vehicles to training for drivers and managers.
"We looked for an accident prevention system that could be fitted easily to our existing trucks that would keep the technical standard at a very high level and chose Mobileye to minimise the risk of accidents and support our drivers in the best possible way.
"As a company, we also recognise that we have a social responsibility to do everything we can to minimise the risk of accidents."
Anatoliy Reinhardt, Mobileye's Germany Manager, said: "We are delighted that Mobileye is now such a core part of Transgourmet's safety programme. Their commitment to the very highest standards in their fleet is at the heart of their corporate and social responsibility strategy - as well as ensuring the safety of their own drivers, other road users and the communities where they operate, they are reducing their fleet costs too."
Transgourmet Germany has more than 3,700 employees and around 1.3 billion euros in sales. It is part of the Transgourmet Group, one of Europe's largest wholesale suppliers servicing the catering sector and industrial customers in seven European countries.